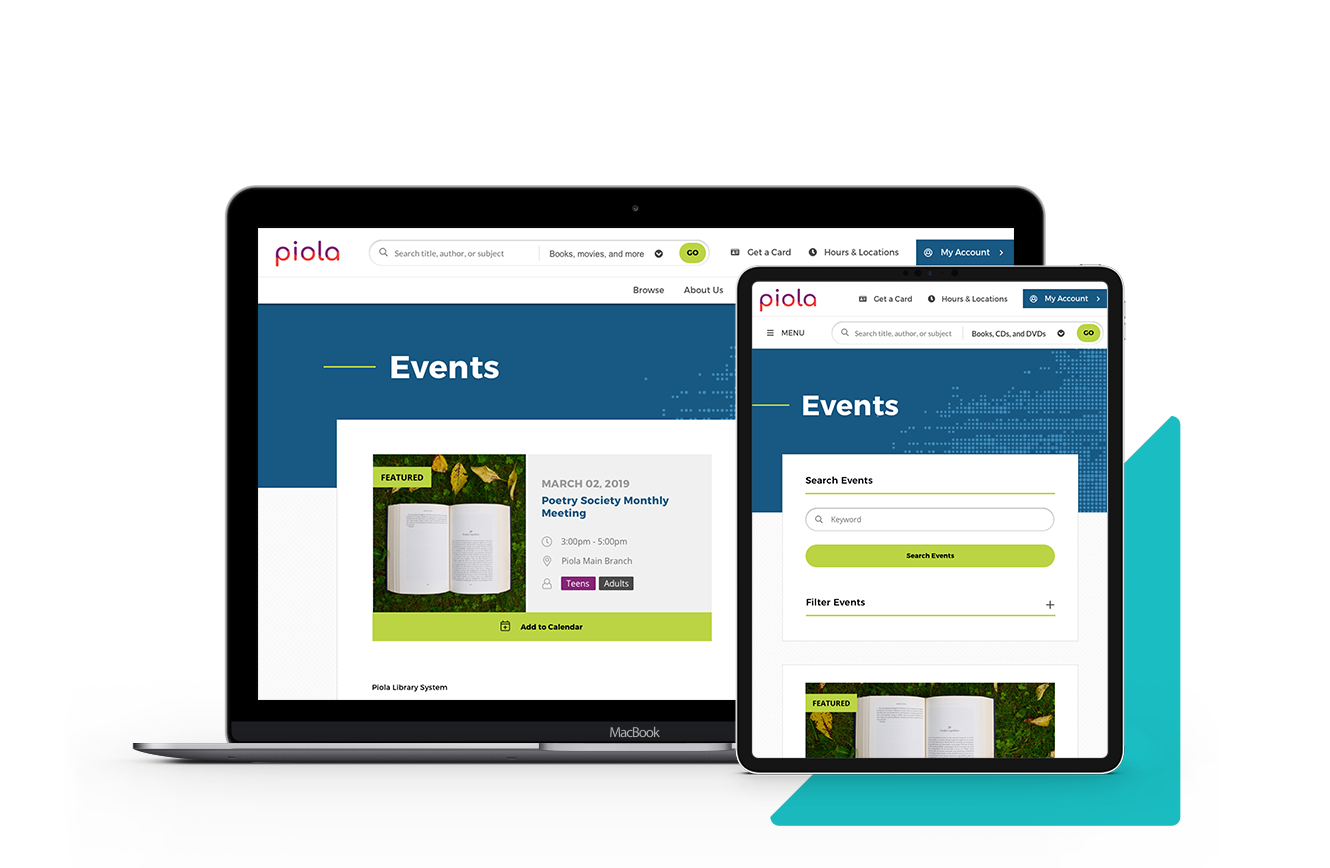 A Fully-integrated
Library Events Calendar
A seamless experience for your patrons and staff
A Patron-friendly Layout and Design
Clean, Simple, and Accessible
Display your events with only the most important information shown up-front. By prioritizing the content, and removing the clutter, your library event calendar will now be easy to view, simple to use, and logically organized.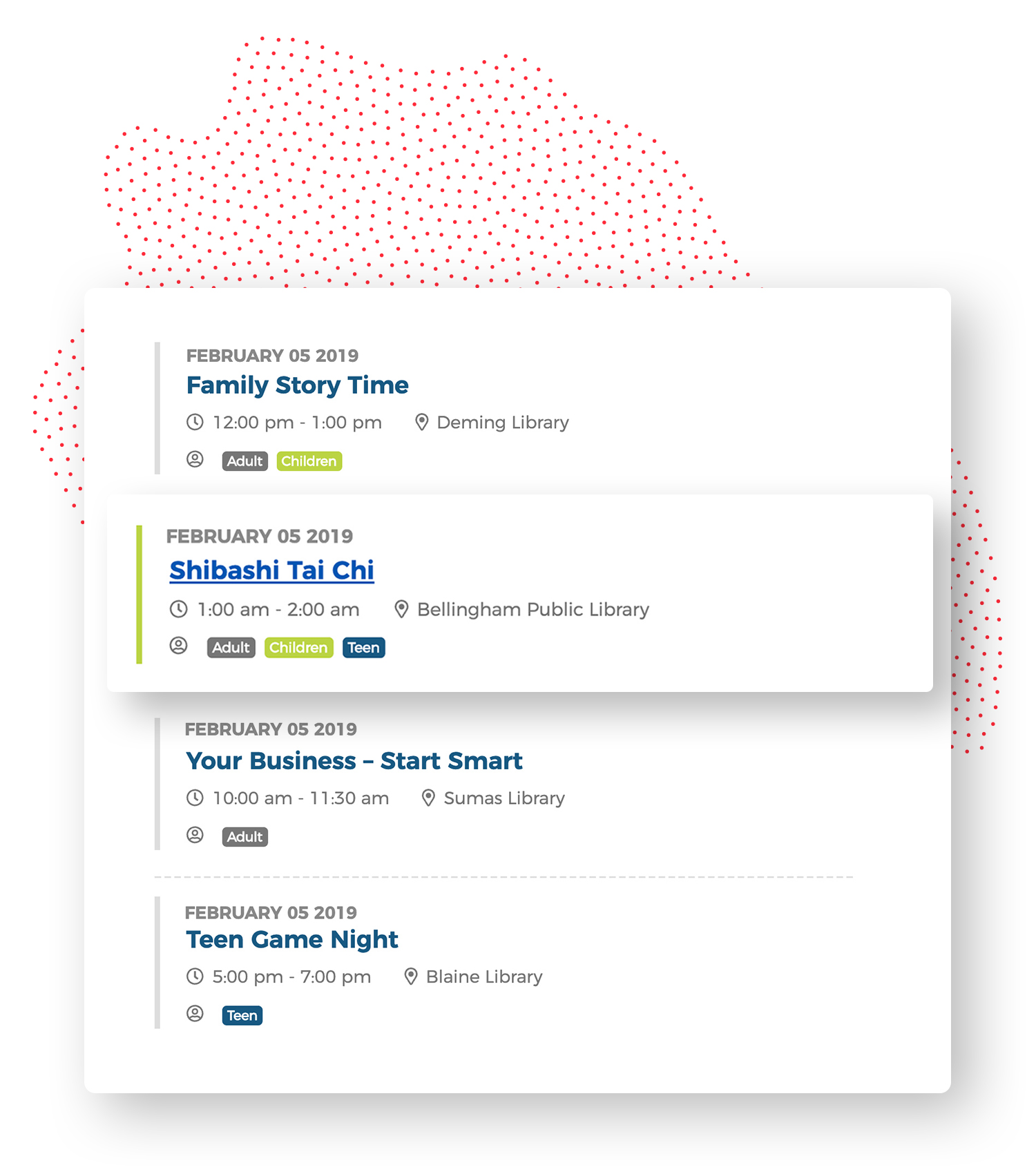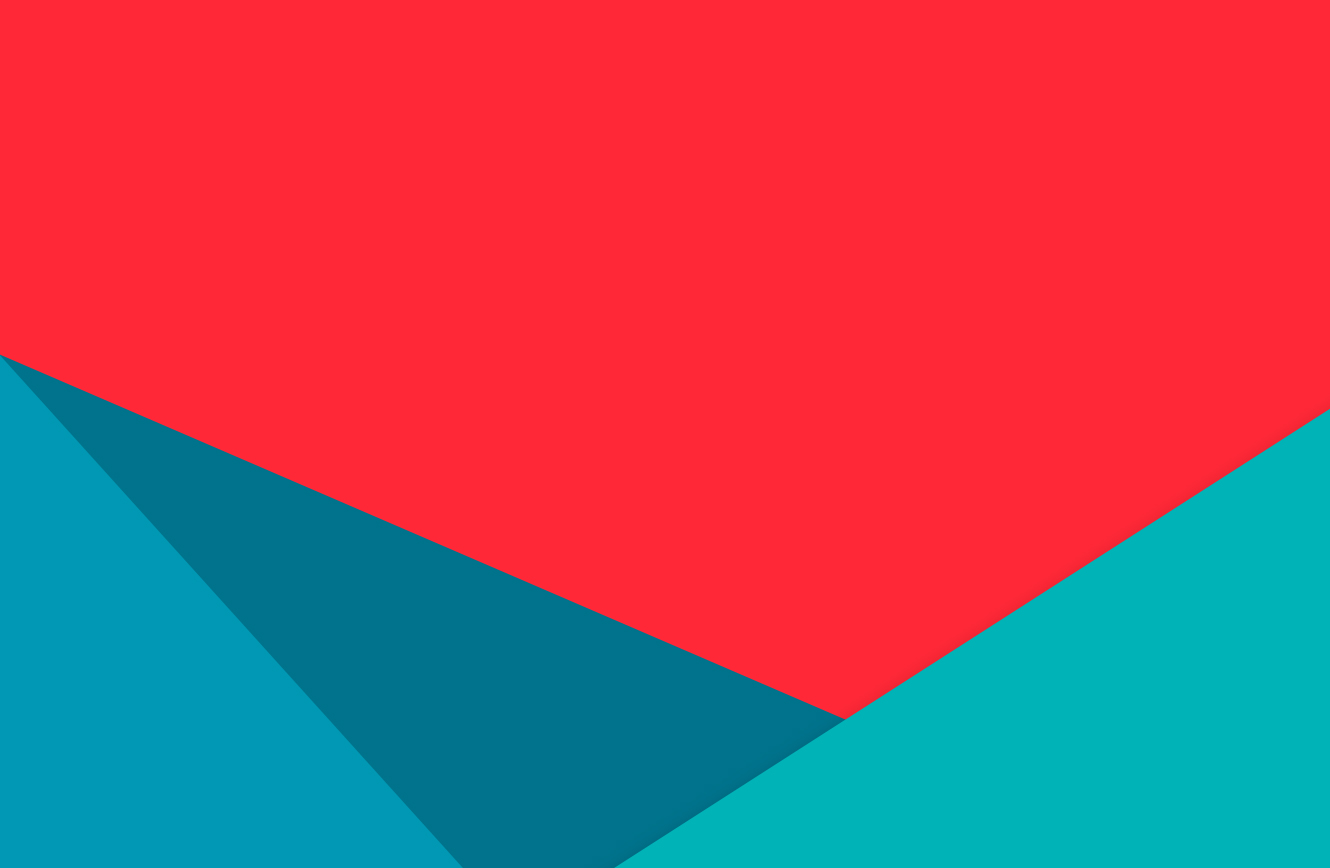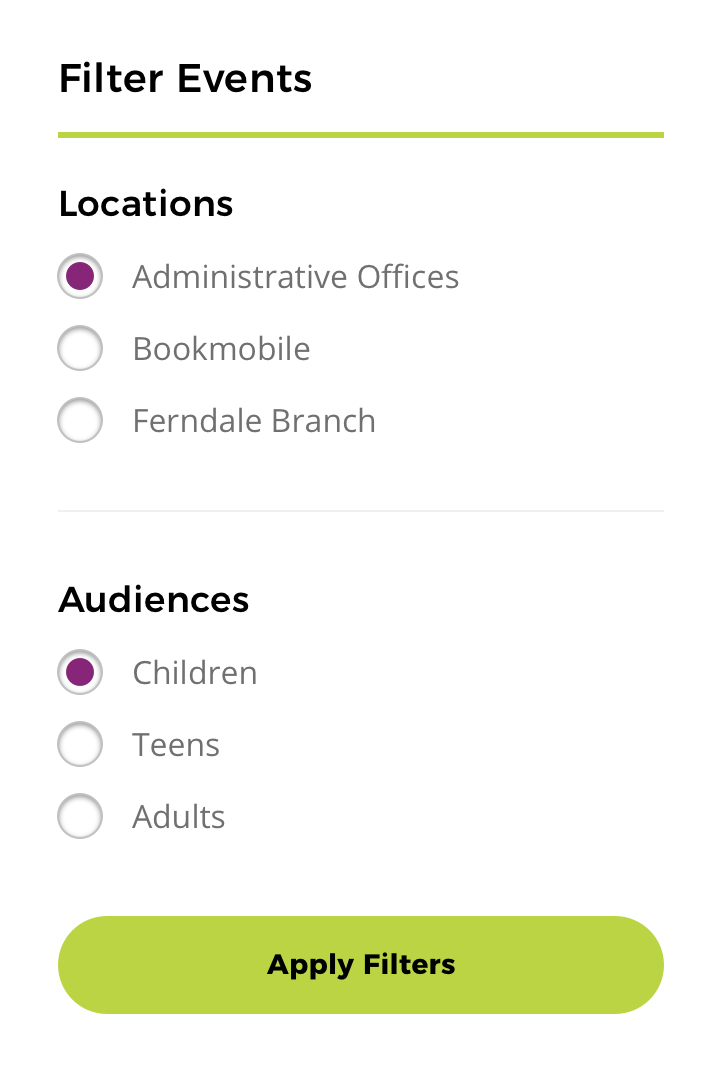 See Only What Interests You
There's no need for users to be flooded with events that don't interest them. With Piola, they're able to find exactly what events they are interested in for the exact days they're able to attend.
Interest-driven Filters
Allow users to refine results based on the type of audience, event category, and branch location. 
Keyword Search
Filters make it easy for patrons to find exactly what they're looking for in a fraction of the time.
Built to Help You Promote Your Library Events
Increase Email Signups
Patrons want to know about events that interest them. That's why Piola makes it easy for patrons to sign up for email notifications without leaving the page or losing their place. 
Leverage Social Media
All of the events on your Piola-powered site will be visible and searchable. If a user searches for "outer space", they'll get all event results related to outer space.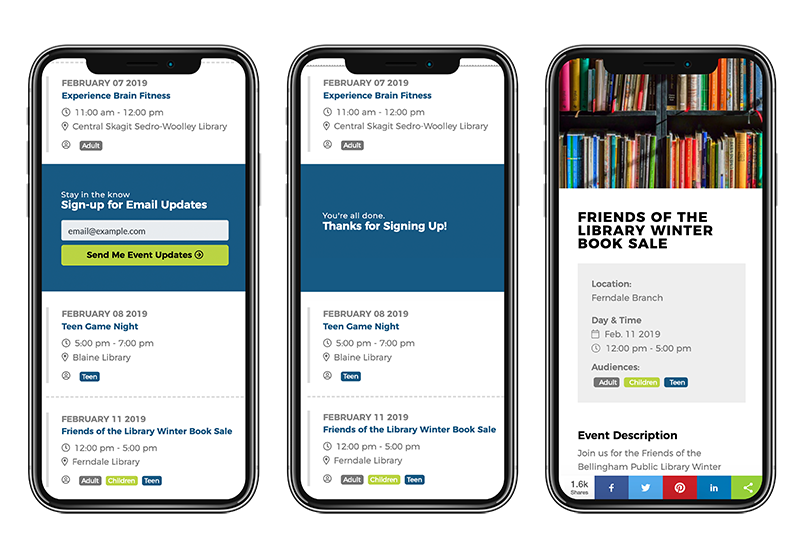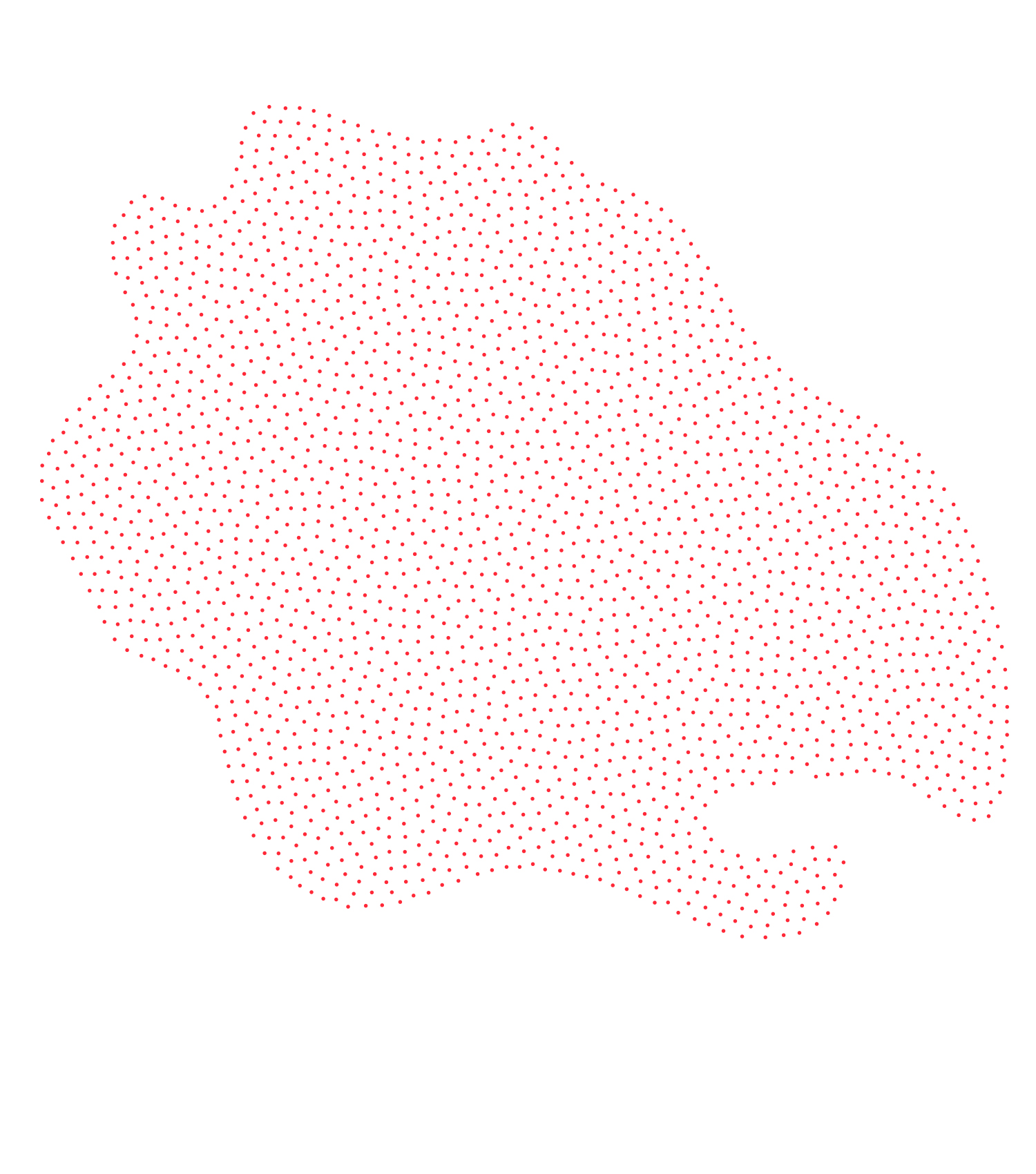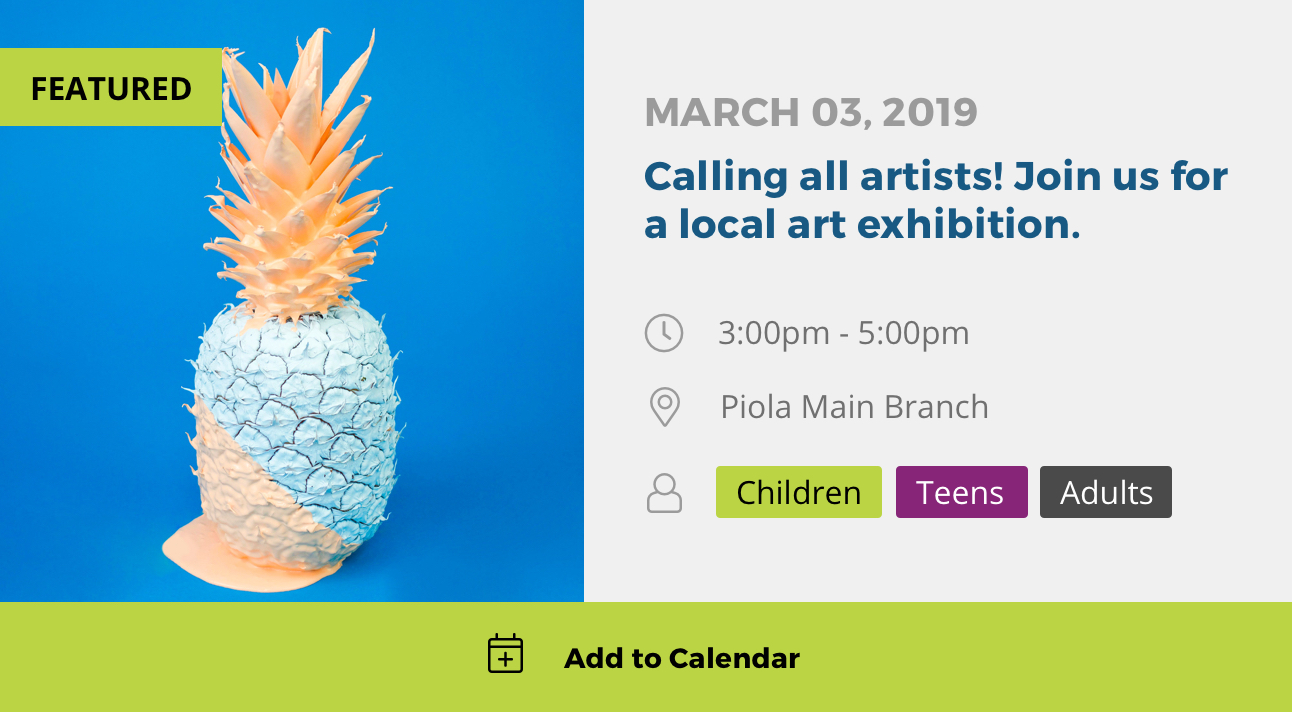 Feature Your Important Events
Boost Attendance
Piola lets you feature events of your choosing, helping you boost awareness and attendance for important events, or allowing you to increase the visibility of your library's most popular programs. 
Unique Featured Events
Featured events are based on the filters patrons have chosen, making sure that each user sees the featured event that would most appeal to their interests.
Meet Your Library's New Website
Schedule a quick demo to see why Piola is the best solution for your library.

Schedule demo
Patron-First Library Web Design
Space is limited. Claim your spot today!

Claim Your Spot