Patron First Design
Investing in a Digital Future
Mobile, Tablet, & Desktop
Finally, a simple solution that works seamlessly with mobile, tablet, and desktop.
Accessible and Inclusive
We're eliminating barriers for people with disabilities.
Branch Locator
Easily find a branch based on name, location, or amenities.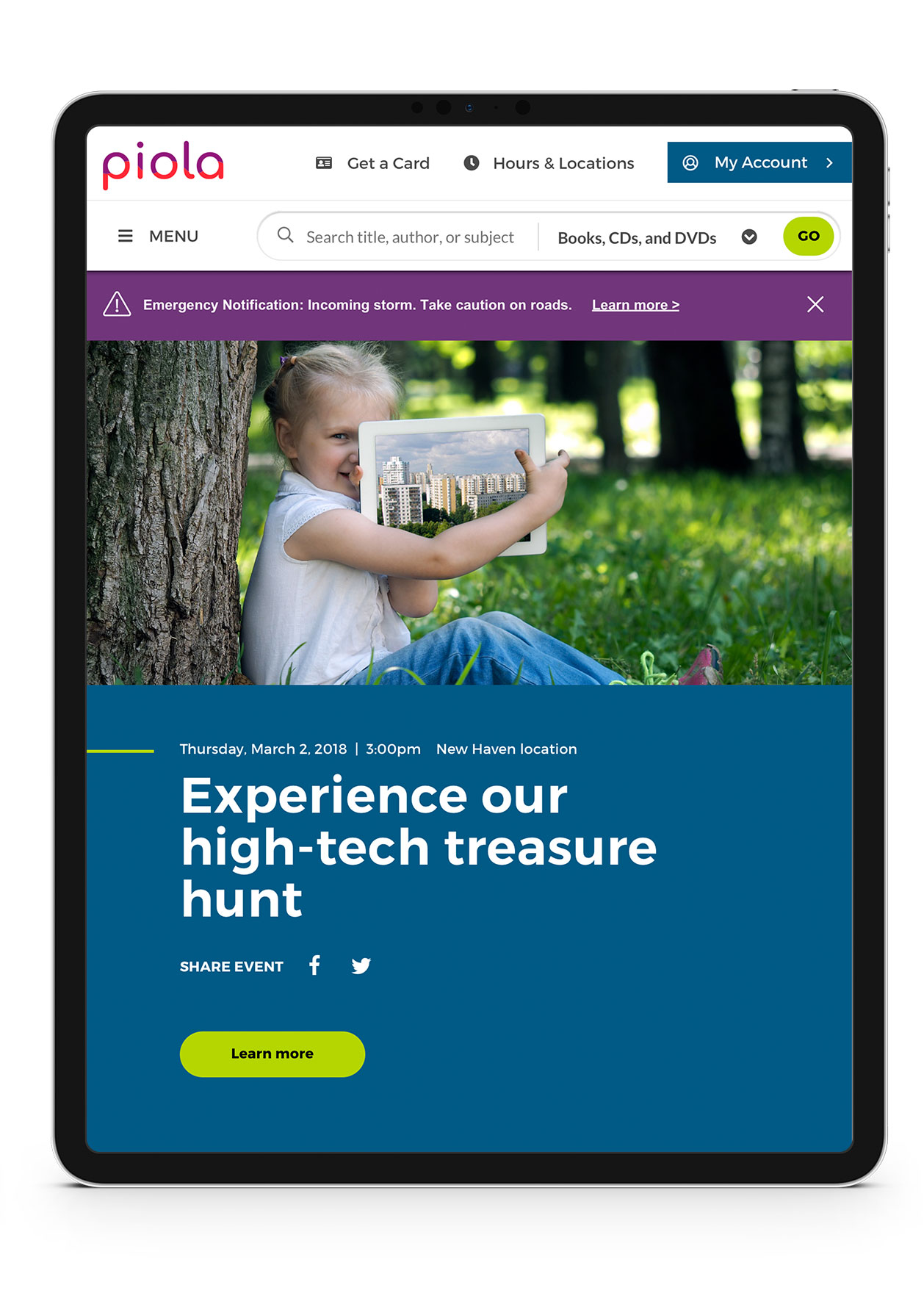 Advanced Search
A comprehensive approach to searching your site, catalogs, and events from one spot.
Find Events
We make it easy for your patrons to explore and register for their favorite programs and events.
Streamlined Navigation
A user-friendly navigation based on feedback and behavior.
The best library website you've ever used
Customize Your Design
We want your digital library branch to be the best representation of your brand. Every page of your site will incorporate your library's colors and logo to keep your brand on point.
Own Your Content
No more sending website updates to the IT department. We've made it super easy for anyone on your team to create, edit, and publish the content in a flash.
Save Your Time
Piola is designed to save you time. From events management to our detailed patron help center, it practically does the work for you.
Increase Circulation
Enjoy a boost in your digital library circulation as your patrons are able to more easily locate content specific to their interests.
All Inclusive
Piola includes hosting, security, managed upgrades, routine backups, constant optimization, and so much more. It's all your digital needs in one place.
Better Analytics
Piola is designed using an intense focus on analytics and data. With every update, we improve the clarity and understanding of what your patrons are doing and how we can continue to improve.