 The library website you've imagined is possible.
Schedule your demo.
We respect your privacy and do not tolerate spam and will never sell, rent, lease or give away your information to any third party.
Strategically designed to create a patron-first experience based on real feedback, data, and behavior.
Find Content Faster
Piola users find what they are looking for 2.23 times faster after their library upgrades.
Increased Usage
Piola helps you retain and engage users better, on average leading to a 10% decrease in users who leave your site with zero interaction while increasing the number of power users by over 12%.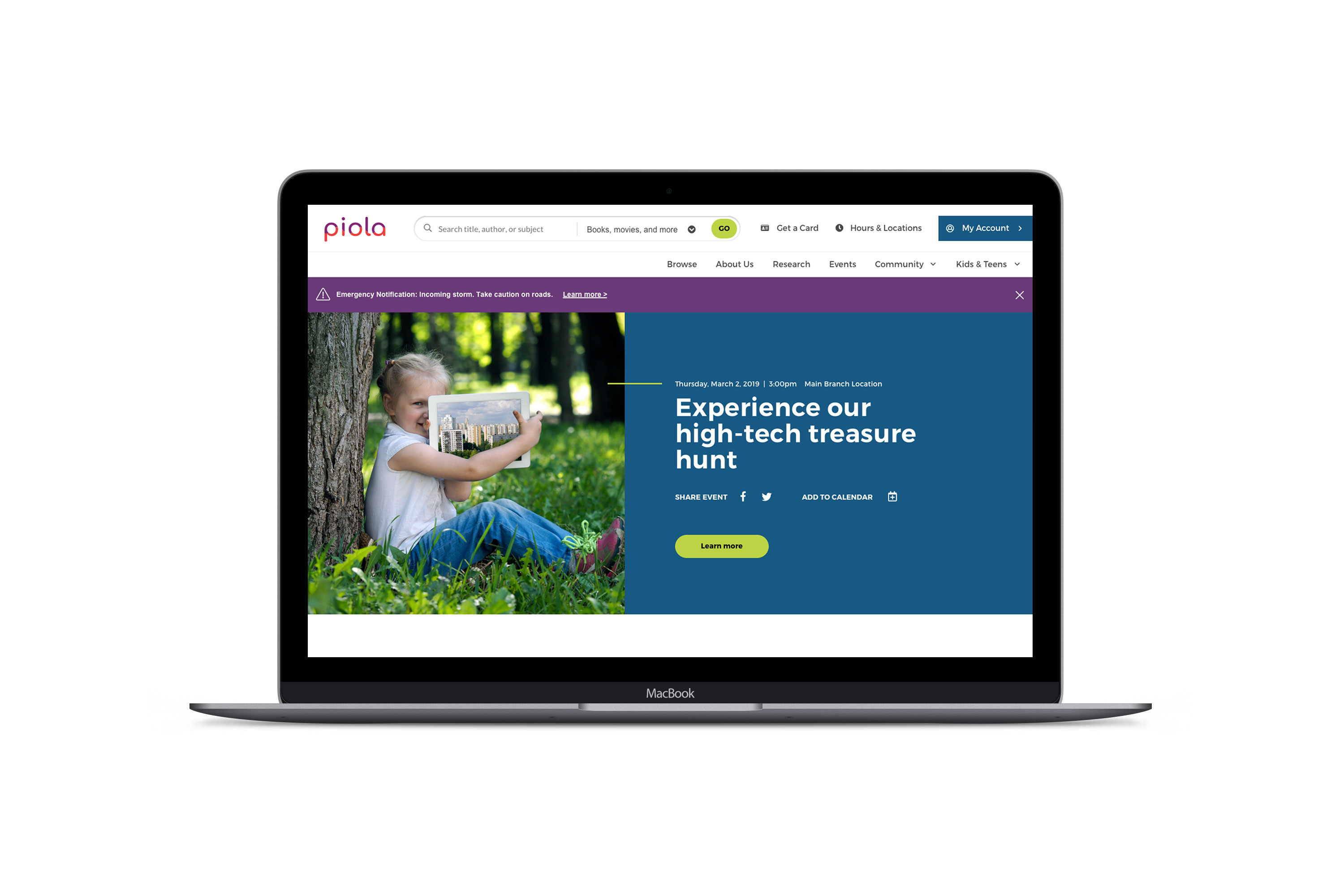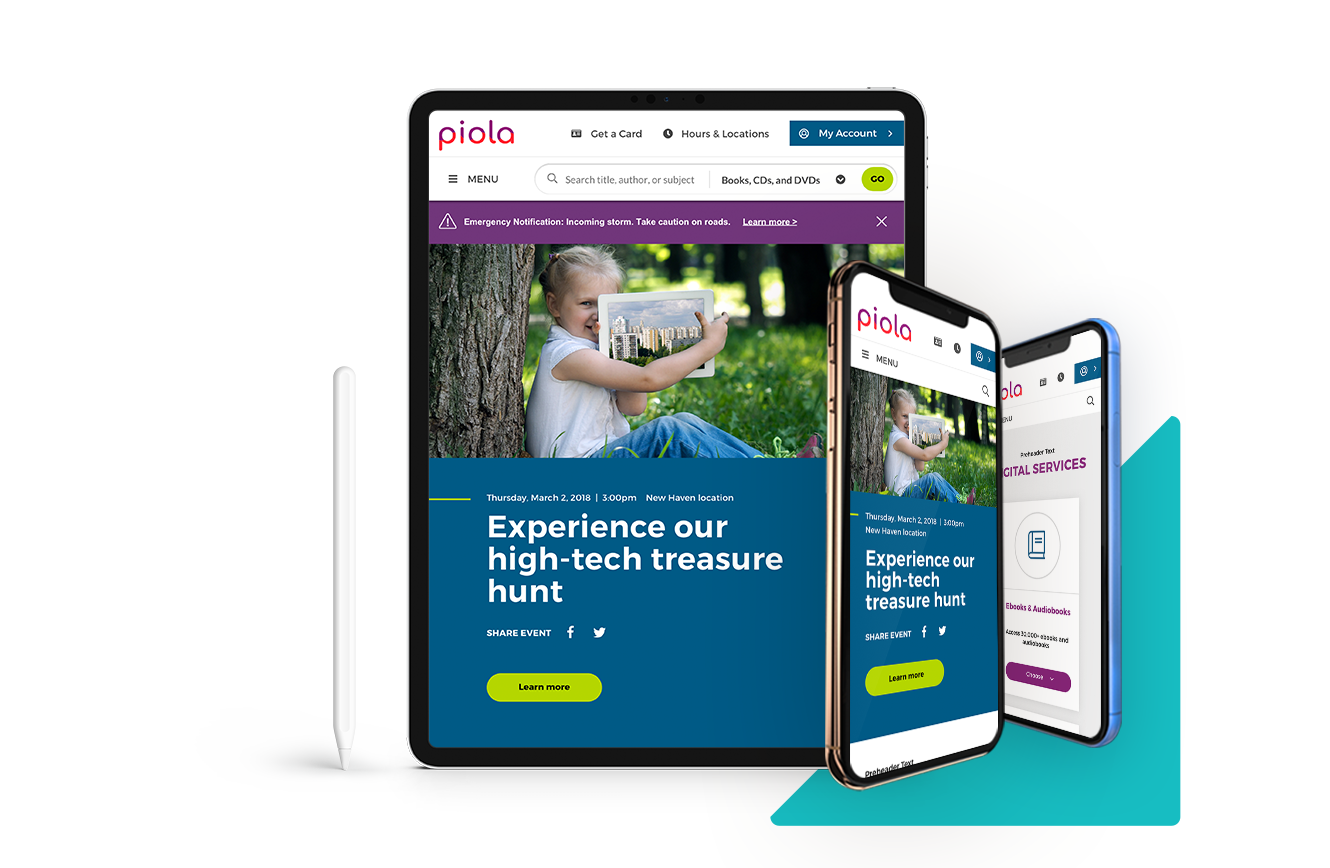 Piola is a digital library branch everyone in your community is able to use and love.
Fully Responsive
Use Piola seamlessly on all major devices including desktop, tablet, and mobile without losing any functionality or design. As technology advances, your digital library branch will be able to advance, too.
ADA Compliant
Nearly 50 million people in the US are living with a disability. Your patrons deserve to access everything your library has to offer, and we're committed to helping you do that with a digital library branch that meets ADA regulations. Piola makes it easy for patrons to navigate your site and access all features.
Designed with library staff in mind, Piola is easy to implement, update, and manage.
Update Content Easily
Editing your content and media is as easy as clicking a button. Designed to be simple and easy to manage, any of your library staff can take on the task of updating content with Piola.
Competitive Pricing
We believe every library deserves a modern and accessible online library branch. The average library website costs between $70,000 and $150,000 making it unattainable for many library systems. Piola surpasses these solutions by combining advanced research and functionality into a single solution at an affordable monthly price.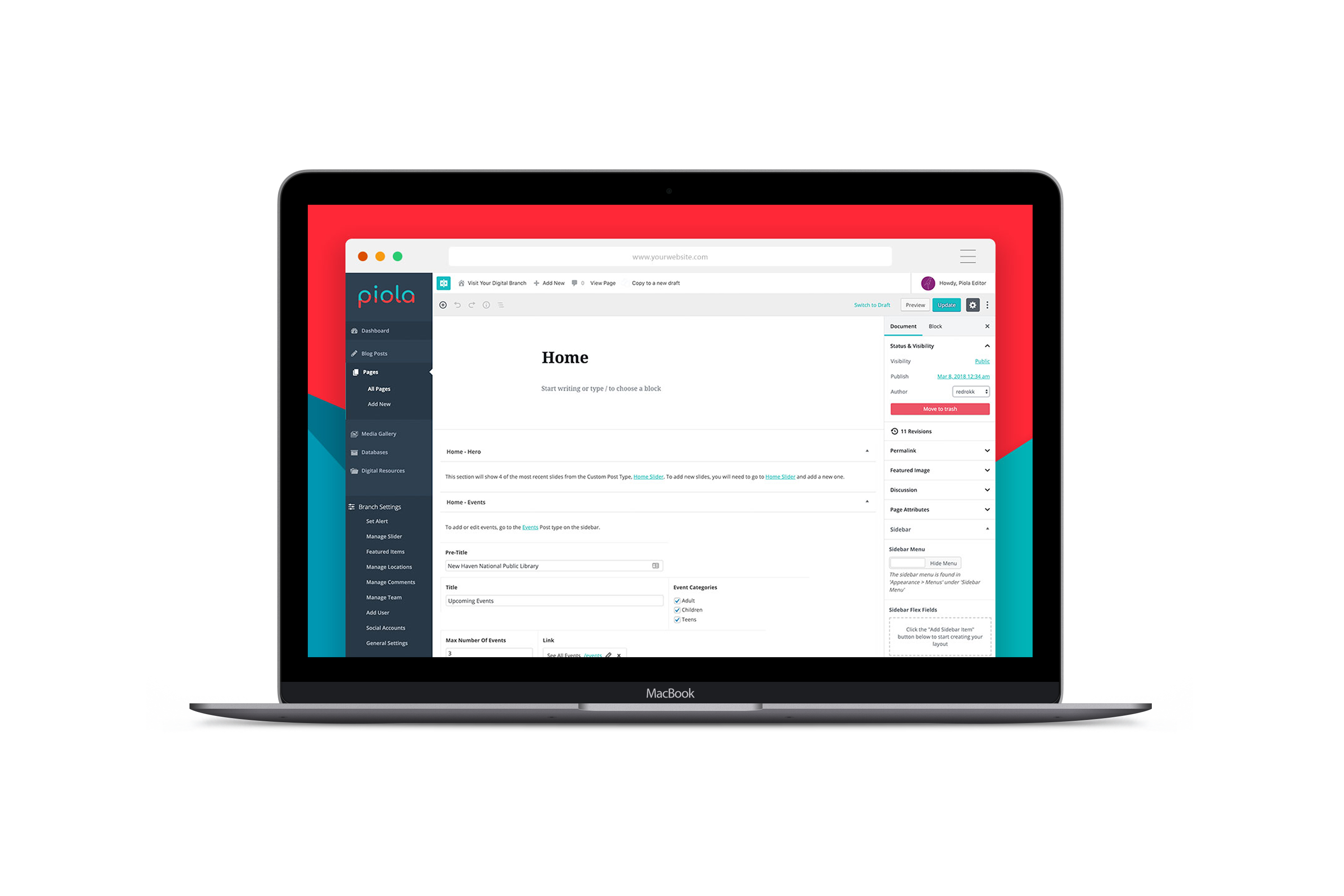 The people, data, and tactics that are changing how libraries engage their communities and patrons.
Meet Your Library's New Website
Schedule a quick demo to see why Piola is the best solution for your library.
Schedule your demo
THE KEY TO MANAGING TOO MUCH WEBSITE CONTENT.
Space is limited. Claim your spot today!
Claim your spot